Pharmaceuticals
World Pharmaceutical Frontiers is an information source for the world's leading pharmaceutical companies, with reliable and accurate intelligence on emerging trends and breakthrough technologies to help them make critical business decisions. Focusing on all areas of the pharmaceutical industry and aimed at senior executives in charge of purchasing, R&D and manufacturing, World Pharmaceutical Frontiers provides a clear overview of the latest industry thinking.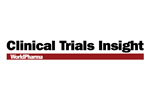 Clinical Trials Insight provides a unique platform for information-sharing and best practice for primary decision-makers engaged in the process of managing all aspects of clinical trials. This hard-to-reach community of executives is actively occupied with purchasing the products and services needed to bring new drugs to market.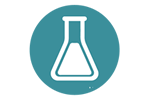 Our Pharmaceutical channel keeps you up to date in areas such as drug discovery, drug development, drug formulation, clinical development and clinical trials.